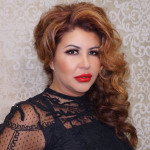 Michelle
Michelle has been an aesthetician and makeup artist for over 16 years. She is a graduate of Christine Valmey and Il Makiage located in Manhattan New York. Education and staying current with the fashion and beauty trends has always been part of Michelle's drive. She attends advanced training classes at MAC Pro and Dermologica in NYC. In addition to attending master level classes she has attended courses at Bumble and Bumble and industry convention classes. Michelle is a member of the National Cosmetology Association.
Make up is truly her passion. Her dedication for the art of makeup can be seen in her work with brides, proms, or just celebrating a special occasion. Her work has been showcased in several magazines, websites, news articles and television shows.
She specializes in Makeup Artistry, facial treatments, waxing and eye brow shaping, and spray tanning.
With her passion for fashion and beauty she teamed with her sister Jessica and opened up House of Trends in 2007. It was their dream to open a salon that focused on brining the highest level of artistry and customer service to their clients. In addition it was critical to assemble the best artist in the area that shared our vision of the art of beauty and the highest quality of customer service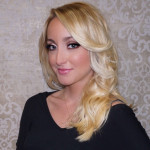 Audra
Audra's love of makeup comes through in her work. There is nothing she loves more than making a client feel great about his or her self.
She started doing makeup professionally at age 17 and went to Christine Valmae for training. She learned most of her work by having hands on experience with clients. She feels as though with makeup, you can never stop learning.
Her first job was with Chanel cosmetics where she worked for about 2 years. From there she worked for MAC for 6 years. She has always specialized in bridal and beauty makeup. During my time at MAC she attended many trainings including black and white photography makeup, bridal, special effects, periodic based makeup ( 1920′s-1980′s makeup) and print makeup.
Currently she has been expanding her craft by doing makeup for TV / Film and some print ads. She has worked on many independent films and has even done makeup for commercial work.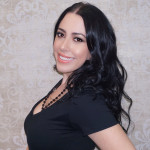 Vanessa
The love for make up and hair styling for Vanessa has started in an early age. By the age of 18 she became a make up artist, at the age of 24 she added hair-styling by graduating from Aveda Institute in Soho to become a multi-talented beauty professional. She worked for Aveda salon for 6 years. Vanessa has also done make up for numerous photo shoots for different Soho runways as well as Aveda and Urban Outfitters campaigns. Vanessa prides herself in easily interpreting clients needs and transforming raw beauty into sensational camera ready looks while respecting the clients needs and comfort. Her make up philosophy is to provide a flawless look that gives face radiance to the max and also emphasizing the best features to bring the inner beauty to the outside too. Vanessa also specializes in up-dos, creating luscious volumes, soft romantic hairstyles that complete her make-up vision for bridal looks that are unique on your wedding day and chic and modern looks. At the same time she is very warm, respectful and welcoming towards the clients. Currently she is working at the House Of Trends for the past 5 years.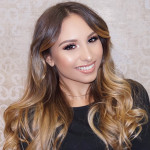 Andrea
Talented, dedicated, and ambitious, Andrea began her beauty career in 2012. She's a certified makeup artist and licensed aesthetician. Her goal is to enhance the natural beauty of her clients while ensuring their complete satisfaction. After attending Robert Fiance Makeup Academy, Andrea started her first makeup artist job at a photography studio where she put her knowledge and skills to the test. She's worked with many different skin types and complexions, young and mature. From there, she joined the team at House of Trends in 2014. She specializes in bridal, prom, special occasions, and camera-ready makeup.
While mastering her techniques in makeup artistry, she became greatly interested in skincare. In 2018, she attended Robert Fiance Beauty School to receive her license in aesthetics. Andrea has a huge passion for beauty and skincare. She loves making people feel beautiful and also educating them about the skin and how to take care of it properly. She is always reading, learning, and educating herself daily. She consistently attends workshops, master classes, and seminars to sharpen her skills. She takes great pride in her work and is certain she can get the job done, no matter what difficulties arise. Andrea is constantly striving to work harder and continues to excel in her profession.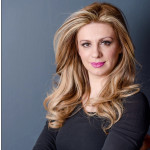 Arta
With a dominant work ethic Arta has rendered an exquisite skill set that has set her apart from her colleagues in the makeup industry. Arta has had the pleasure and honor in working with high end lines such as Chanel, Christian Dior, Trish Mcevoy, Bobbi Brown, and Yves Saint Laurent. Arta proves to be dominant in both experience and skill in the makeup industry providing she has worked with top named brands in the nation. As a licensed aesthetician and a 15 year makeup artist Arta has also come across in recently training to pursue applying eyelash extensions; a practice that enhances the length, thickness and fullness to natural eyelashes. Arta has been a member of the House of Trends Team for almost half a decade now and adds her own unique style when operating on a clients needs. Arta is one to connect both to what her clients need and what is best suited to them by advising and advocating her most professional opinion. In addition to working at House of Trends Arta has accumulated a clientele in New York, New Jersey, and Connecticut. Wedding makeup and hair styling are Arta's specialties. She has been a part of countless brides' special days and has been showered with thank you notes and referrals from satisfied clients. Arta puts her clients instantly at ease by making them feel comfortable, respected and, most importantly, looking and feeling their absolute best! She has the innate ability to bring out the natural beauty of her subject, no matter the gender, ethnicity or character portrayal.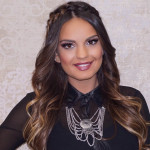 Courtney
Courtney is a hair stylist and makeup artist at House of Trends for 4 years but has been working her for 8. On top of all the new and aspiring trends, Courtney sees style through city-based eye. Having attended Aveda Institute in Soho NY , she graduated top of her class with divine skills at coloring, styling , and hair-cutting. Her Vibrant attitude and passion for her art comes through in each and every client she puts her hands to.
Courtney is dedicated to her craft and puts her all into her work . She specializes in color, cutting , styling , formal styling and makeup. She stays up to date with all the new hottest trends , and furthers her knowledge by attending educational classes. She is also certified in the Brazilian Blowout smoothing treatment that leaves your hair smooth, silky and shiny. Courtney has attended New York Fashion week with fashion publicist, Kelly Cutrone back in 2011. Courtney is driven, loves what she does and loves the relationship she shares with all of her clients. Along with loving to make make people feel beautiful, her motto is, "I'm not just any Hairstylist, and your not just any client. Together I promise to unlock the beauty & confidence that chemicals never could."