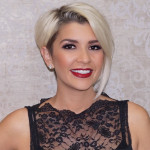 Jessica (Owner)
Jessica has been a Hair Stylist for over 20 years. She is a graduate of LIBS located in Manhattan New York. Education and staying current with the fashion and beauty trends has always been part of Jessica's drive. She attends advanced training classes at Bumble and Bumble, Schwarzkopf and Tigi Academy in NYC. In addition to attending master level classes she has attended courses and workshops at numerous industry events.
Hair styling is truly her passion. Her dedication for the art of hair can be seen in her work with brides, proms, or just celebrating a special occasion. Her work has been showcased in several magazines, websites, news articles and television shows. She has worked with over 3000 brides.
She specializes in Hair Styling, Coloring, Great Lengths Extension and Dream Catchers, Keratin, and Brazilian Blow outs.
With her passion for fashion and beauty she teamed with her sister Michelle and opened up House of Trends in 2007. It was their dream to open a salon that focused on brining the highest level of artistry and customer service to their clients. In addition it was critical to assemble the best artist in the area that shared our vision of the art of beauty and the highest quality of customer service.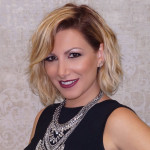 Nicole
Nicole is a licensed stylist from New York with an amazing passion for her craft and has been in the industry since 2005. She has trained under top stylist from Toni and Guy to the editorial team at Bumble and Bumble. She has had extensive training with the most fashion forward companies such as Tigi, Swarskof, and Bumble and Bumble.
She has completed all courses in styling and hair-cutting from Bumble and Bumble University and has received master training from the Global artistic director of Bumble, Laurent Philippon.
Nicole regularly takes webinars keeping her eye focused and mind inspired. She loves to learn new things and most importantly being able to make people feel beautiful.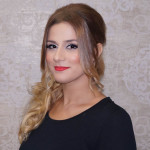 Nesha
Nesha has been doing hair for 16 years and is a graduate of the Paul Mitchell Academy. She has received extensive training with many of the top professional companies in the industry in cutting edge techniques in both color and cutting.
She keeps up with the new trends of color balayage and new haircut and formal styles. She specializes in bridal hairstyles.
Her creativity and passion is seen in all her work from formal styling to the newest coloring trends. She loves to express her artistic side and provide exceptional customer service to her clients.
Her ambition to continue learning new techniques makes her a true artist.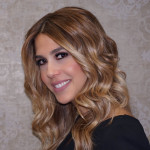 Holly
Holly has been a stylist for 17 years and joined House of Trends staff 10 years ago. She has had extended education and training in haircuts and color with leading companies in the industry such as L'Oreal, Schwarzkopf, and Paul Mitchell.
She specializes in color, haircuts and Keratin treatment.
She constantly stays in tune with the newest tends and styles. Her ambition to continue learning new techniques makes her a true artist.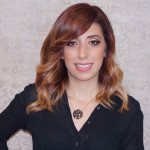 Catherine
Catherine has been in the industry for 15 years. She started her career at the young age of 17, and has been building her career since.
Catherine's main recipe for success is excellent customer service, and the passion for her art. She has received extensive training in various places including Milan, Italy, San Diego, California and Manhattan, New York.
At a very young age she received the privilege of working fashion week with tip designers such as Nicky Hilton and Jeremy Scott. Catherine specializes in the art of creative color and cutting. She is a certified balayage specialist and has training in cutting and styling at Bumble and Bumble Academy. She works with all hair types; long, short, male and female. She specializes in razor haircuts and can texturize your hair to your specific need. Catherine strives to continue with education and bringing new and exciting trends into our salon.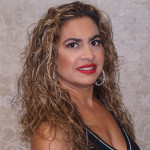 Jeanette
Jeanette has been a successful hairstylist for over 30 years and has worked in some of Staten Islands top Salons.
She believes in keeping up with the latest styles and trends. She also has received extensive training here in the states and abroad:
Sebastian Academy in Los Angeles
Bumble and Bumble in New York City
Tony and Guy Academy in London
TIGI Academy in New York City
She specializes in the latest hair color and highlighting techniques. She also specializes in all types of chemical services such as:
Brazilian Blowout Smoothing Treatments
Body waxes, perming and texturizing techniques
Hair extensions, beading and bonding techniques
Hair cutting, formal styling, and styling for special events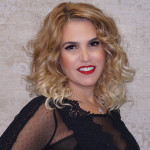 Jamie
Jamie has been in the industry for over 25 years and is a licensed hairdresser.
She has a broad talent for what she believes in. Her talents extend from shows, to print work, to the average everyday person. Jamie is a well rounded hairdresser that can make everyone feel front page ready. Her passion and drive is seen in her work.
She specializes in all types of services and continues to keep up with the latest trends in hair coloring, highlighting techniques, hair cutting and formal styles for special events.
She took master cutting classes with Sam Brocatom, is certified in Great Lengths, So Cap and Aqua Hair Extension, is certified in Keritan and Brazillian smoothing treatments and also organic formulas.
She's also certified in quite a few different color lines such as Colorly, Framessi, Wella, Majirel, Clairol and many others.
But no matter how long the list of accomplishments get, Jamie still approaches her work with a wide-eyed wonder.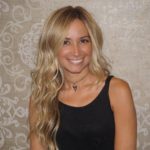 Danielle
Danielle is a New York State licensed stylist. She has been practicing her profession for five years. She is very ambitious about keeping up with new techniques. Danielle is also determined to continue her education as a hairdresser throughout her career, and has taken classes at the Tigi Academy, as well as Bumble and Bumble. She especially takes pride in her formal blowouts and up-do styles, color services and haircuts. Danielle is also certified in Brazilian Blowout treatments and Keratin services. She looks forward to brightening her clients day and having them leave her chair feeling confident and satisfied with their visit.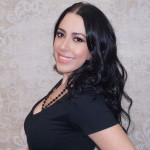 Vanessa
The love for make up and hair styling for Vanessa has started in an early age. By the age of 18 she became a make up artist, at the age of 24 she added hair-styling by graduating from Aveda Institute in Soho to become a multi-talented beauty professional. She worked for Aveda salon for 6 years. Vanessa has also done make up for numerous photo shoots for different Soho runways as well as Aveda and Urban Outfitters campaigns. Vanessa prides herself in easily interpreting clients needs and transforming raw beauty into sensational camera ready looks while respecting the clients needs and comfort. Her make up philosophy is to provide a flawless look that gives face radiance to the max and also emphasizing the best features to bring the inner beauty to the outside too. Vanessa also specializes in up-dos, creating luscious volumes, soft romantic hairstyles that complete her make-up vision for bridal looks that are unique on your wedding day and chic and modern looks. At the same time she is very warm, respectful and welcoming towards the clients. Currently she is working at the House Of Trends for the past 5 years.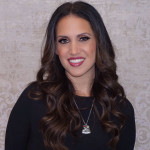 Janna
Janna has joined our staff with over 16 years in the industry. She has received extensive training in San Diego, California and Miami, Florida in color, precision cutting and hair extensions. Janna is also a former educator and platform artist with Balmain hair extensions. Early in her career Janna had the privilege of working New York City fashion week under top designers. She specializes in highlights, creative color, precision cuts and formal blowouts and styling from extended education with companies such as L'Oreal and Morroccan Oil, Euphora and Tigi. Janna is certified in keratin and Brazilian Blowout treatments. She strives to continue staying up on the latest trends and continuing to make her clients feel happy and beautiful.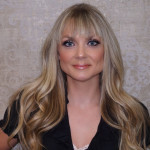 Marybeth
Marybeth has been apart of House Of Trends for six years. She has a New York and New Jersey license and has been practicing for nineteen years. Marybeth has been keeping up with the latest hairstyle's and believes in continuing her education. She enjoys coming to work and being creative, with extensive training in long hair precision haircutting, keratin treatments, extensions and she specializes in bridal and formal up-do's including formal blowouts. She always takes pride in her work and committing herself to making each and every client feeling and looking their very best.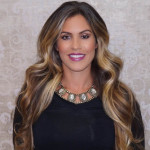 Dana
Dana is a New York State Licensed Cosmetologist. She has been practicing cosmetology in NY for over 12 years. Throughout her twelve years in the industry she has developed a reputation as a top cutting edge hair stylist.
Her passion and dedication for the art of hair styling drives her desire to remain on top of the fashion trends. She has received training from the top hairstyling and cosmetology names in the Industry, from Bedhead, Joico, Schwarzkopf, Framesi, Matrix and Bumble and Bumble.
Dana specializes in highlighting, coloring, and precision cuts. She has performed numerous up-dos in her career, excelling to the top in the art of formal and trendy styles. She has the ability to create a perfect style for any occasion.
She constantly stays in tune with the newest tends and styles. Her ambition to continue learning new techniques makes her a true artist.
Her true passion for the beauty industry gives her a unique talent capable of meeting and exceeding any customer's expectations.
Dana currently attends hair shows and many product knowledge classes. Keeping up with the latest up-do, cutting and color classes, Balayage, painted highlights, ombré, soft melting color and certified in Brazilian blowouts. Eufora and Tigi classes offer amazing protein treatments to enhance hair growth, shine, and strength. Dana loves making clients feel good about themselves and has a passion to help improve beautiful hair. All clients should leave feeling like a brand new person!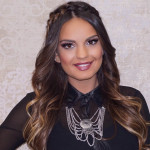 Courtney
Courtney is a hair stylist and makeup artist at House of Trends for 4 years but has been working her for 8. On top of all the new and aspiring trends, Courtney sees style through city-based eye. Having attended Aveda Institute in Soho NY , she graduated top of her class with divine skills at coloring, styling , and hair-cutting. Her Vibrant attitude and passion for her art comes through in each and every client she puts her hands to.
Courtney is dedicated to her craft and puts her all into her work . She specializes in color, cutting , styling , formal styling and makeup. She stays up to date with all the new hottest trends , and furthers her knowledge by attending educational classes. She is also certified in the Brazilian Blowout smoothing treatment that leaves your hair smooth, silky and shiny. Courtney has attended New York Fashion week with fashion publicist, Kelly Cutrone back in 2011. Courtney is driven, loves what she does and loves the relationship she shares with all of her clients. Along with loving to make make people feel beautiful, her motto is, "I'm not just any Hairstylist, and your not just any client. Together I promise to unlock the beauty & confidence that chemicals never could."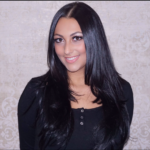 Stephanie
Stephanie, a graduate of the Career School of New York, is entering her 5th year as a licenses stylist. With a dynamic flair for styling that began at a young age, her interest has developed into a passion that continues to grow. That passion inspires Stephanie to learn new and proactive hair styles by attending advanced classes.
Stephanie's primary focus is providing House of Trends clients with the results they desire and deserve. She specializes in hair coloring and highlighting, blowouts and formal and casual styling. She is certified in Brazilian Blowouts, a smoothing treatment meant to leave any clients hair looking shiny, eliminating any frizz. She has also attended and completed many courses such as Highlighting Techniques at the TIGI Academy in New York City and an advanced razor cutting class at Bumble and Bumble University, also located in Manhattan. Along with hair styling, Stephanie is also licensed to perform eyelash extensions, including the classic application and Russian volume application. She is aspired to expand creatively in order to fulfill every one of her clients needs and is always ready and willing to further expand her education.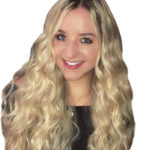 Kendall
Kendall is our newest member as a stylist but part of the house of trends family for over 2 years. She is a graduate of the Academy of Paul Mitchell as a licensed stylist. Kendall's passion for hair started at a very young age and still continues to grow everyday. She makes sure every client feels comfortable and satisfied in her chair.
Kendall specializes in braiding, formal styles and color. She is certified in Brazilian blowouts and takes classes to continue her education to be on top of the latest trends. She believes hair is a form of art. Her main goal is to make her clients feel beautiful and confident within themselves.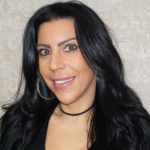 Michelle T.
Michelle is the newest member of our House of Trends family. She is both a hairstylist and makeup artist. Michelle has been in the beauty industry as a NY and NJ licensed hairdresser for the past 10 years. She is a graduate of the Paul Mitchell Academy. Her love and passion for formal styling and makeup has lead her to her new home!
Michelle is always eager to learn new techniques to bring back to the salon by attending classes, watching webinars or bouncing ideas off of her colleagues. She believes you can never stop learning.
Michelle specializes in formal blowouts, up-do styles, extensions, color & cutting as well as makeup. She is certified in Brazilian Blowout treatments and she is currently in the process of training to become a educator for Hotheads Hair extensions. Along with that she also does airbrush spray tans and eyelash perming.
To me there is no better feeling in the world then when your able to make some feel beautiful!!